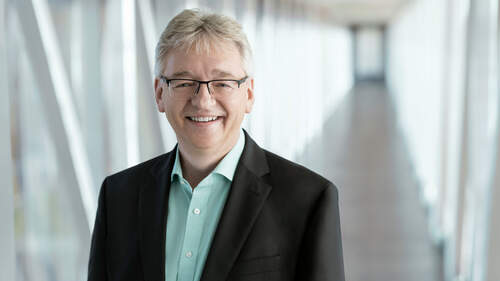 Kurzbiografie
Helmut Matschi wurde 1963 in Viechtach geboren. Nach dem Studium der Nachrichtentechnik begann er seine Karriere 1986 als Entwicklungsingenieur bei Siemens in Regensburg. Nach verschiedenen Positionen in Forschung und Entwicklung, Geschäftsentwicklung, Vertrieb, Qualitätssicherung und als Gruppenleiter wurde Helmut Matschi 2003 Leiter der Division Body and Chassis Electronics von Siemens VDO. Er wechselte nach Huntsville, USA und 2005 nach Korea.
Im April 2006 wurde Helmut Matschi als Bereichsvorstand für die Geschäftseinheit Interior Electronics & Infotainment in den Vorstand der Siemens VDO Automotive berufen. Nach Übernahme von Siemens VDO durch die Continental im Jahr 2007 übernahm er die Leitung der Division Interior. Im August 2009 wurde er in den Vorstand der Continental berufen. Seit der organisatorischen Neuaufstellung von Continental im Januar 2020 ist Helmut Matschi Leiter des Geschäftsfelds Vehicle Networking and Information und Mitglied des Vorstands der Continental.
CV (english version)
Helmut Matschi was born in 1963 in Viechtach, Germany. He studied at Regensburg University of Applied Sciences, Germany, where he obtained a degree in Communications Technology and began his career as a research and development engineer at Siemens in Regensburg in 1986. After several positions in R&D, sales, business development as well as quality and as head of the former automotive branch of Siemens AG, Matschi was appointed the head of global Body and Chassis division of Siemens VDO in 2003. He moved to Huntsville, USA and in 2005 to Korea.
In 2006, Matschi was appointed member of the board of Siemens VDO Automotive AG as group vice president for the Interior Electronics & Infotainment Business Unit. With the acquisition of Siemens VDO by Continental in 2007, Matschi took over the position as the head of Interior division. In August 2009, Matschi was appointed a member of Executive Board of Continental. In January 2020, with the organizational realignment of Continental, Helmut Matschi became head of Vehicle Networking and Information Business Area.