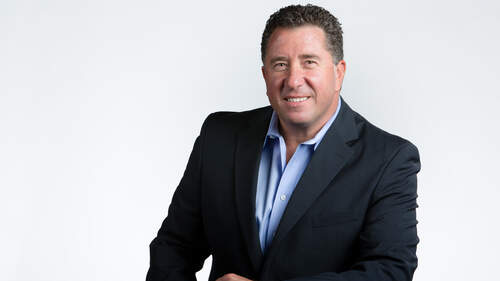 Rob Csongor ist Vice President of Autonomous Machines bei NVIDIA, wo er für die Markteinführungsstrategien der NVIDIA AGX-Familie verantwortlich ist. Damit zeichnet er auch für die DRIVE-Plattform für selbstfahrende Autos, die Isaac-Plattform für Robotik und die Metropolis-Plattform für intelligente Städte verantwortlich.
Rob ist einer der ersten Mitarbeiter von NVIDIA. Er startete 1995 im Produktmarketing und führte das erste Produkt, NV1, mit ein. Im Laufe der Jahre gründete er zahlreiche Unternehmen und war als Vice President und General Manager des Automotive-Geschäfts, des Embedded-Geschäfts und des Notebook-Geschäfts tätig. Darüber hinaus war er bei dem Unternehmen als Vice President of Investor Relations und Vice President of Worldwide Corporate and Strategic Marketing tätig.
Rob arbeitet seit 36 Jahren in der Technologie- und Computerindustrie im Silicon Valley. Vor seiner Tätigkeit bei NVIDIA war er 12 Jahre in der Minicomputer- und Personalcomputerindustrie tätig, davon neun Jahre bei Adaptec, und arbeitete in verschiedenen Funktionen im Bereich Produktmarketing und Technik. Er war auch als CEO, Vice President und General Manager bei HearMe Corp. tätig.
Rob hat einen Bachelor of Science in Elektrotechnik von der Villanova University.Rob Csongor is vice president of Autonomous Machines at NVIDIA, where he's responsible for go-to-market strategies for NVIDIA's AGX family of technology solutions, including the DRIVE platform for self-driving cars, Isaac platform for robotics, and Metropolis platform for smart cities. Rob is one of NVIDIA's first employees.
He joined the company in 1995 to head up product marketing and launched its first product, NV1. Over the years, he has launched numerous businesses, serving as vice president and general manager of the Automotive business, the Embedded business, and the Notebook business. In addition, he has served at the company as vice president of investor relations and vice president of Worldwide Corporate and Strategic Marketing.
Rob has worked for 36 years in the technology and computer industry in Silicon Valley. Prior to NVIDIA, he spent 12 years in the minicomputer and personal computer industry, including nine years at Adaptec, and served in a variety of product marketing and technical roles. He also held the roles of CEO, vice president, and general manager at HearMe Corp. Rob holds a Bachelor of Science in electrical engineering from Villanova University.