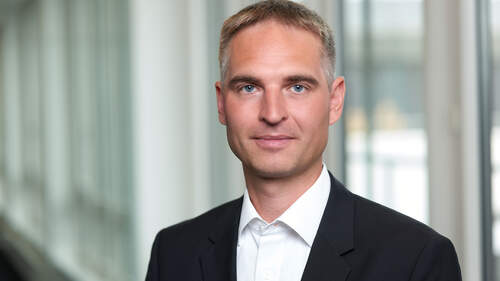 Seit 1. Juli 2018 ist Steffen Krautwasser als Global Head of Car Fleet bei SAP für alle Themen rund um Mobilität und Fuhrpark verantwortlich. Dies umfasst eine Firmenwagenflotte von ca. 27.000 Fahrzeugen.
Nach dem Studium der Wirtschaftsinformatik in Mannheim startete er 2005 seine Karriere bei SAP Deutschland in der Risikomanagementberatung. Nach 5 erfolgreichen Jahren in der Beratung für mehrere nationale und internationale Kunden wechselte er 2010 zu SAP SE in das interne Prozessmanagement. In dieser Zeit verantwortete er zahlreiche globale Projekte in unterschiedlichen Rollen in der Board Area Global Finance & Administration.
Als Global Head of Car Fleet treibt er mit seinem Team die Transformation zu einem End-to-End Mobilitätskonzept voran. Darunter fallen beispielsweise Themen wie die Förderung von Elektrofahrzeugen zur Reduktion des CO2-Ausstoßes von SAP sowie die Schaffung von Alternativen zum klassischen Dienstwagen, um die veränderten Bedürfnissen der Mitarbeiter von SAP erfüllen zu können.
Darüber hinaus ist es Krautwasser ein Anliegen, die Innovationskraft des Unternehmens zu fördern, indem SAP ihre eigenen Mobilitätslösungen als "early customer" einsetzt und eigene Ideen einbringt.
English version:
Steffen Krautwasser was appointed the global head of SAP's car fleet organization on July 1, 2018. He is now responsible for transportation and the company's fleet of 27,000 vehicles.
In 2005, after completing his degree in business informatics at the University of Mannheim, Germany, Krautwasser joined SAP Deutschland's risk management consulting team. He spent five successful years there as a consultant to various national and international clients. In 2010, he moved to the internal process management unit at SAP SE, where he was in charge of many global projects in different roles in the Global Finance and Administration Board area.
As the global head of Car Fleet, Steffen Krautwasser, with his team, is working on adopting an E2E mobility strategy. This will, among other things, promote electric vehicles to reduce SAP's carbon emissions and explore alternatives to the traditional company car to meet employees' changing needs.
One of Krautwassers main aims is to encourage innovation at the company by making SAP an early customer of its own transportation solutions so it can draw on its ideas.