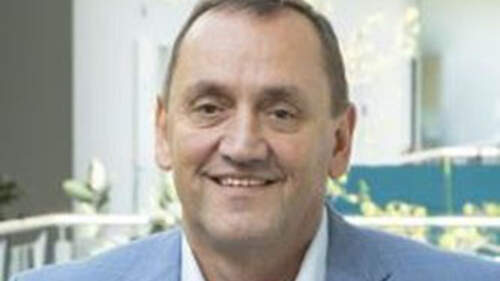 Kurzbiografie
Anton Mayer ist der Chief Technology Officer und Executive Vice President von Magna. In dieser Funktion leitet er alle Aspekte der Innovations- und Neuproduktstrategie des Unternehmens auf Unternehmensebene und in Zusammenarbeit mit den Produktgruppen von Magna. Bevor er CTO wurde, war Mayer Executive Vice President für Forschung und Entwicklung.
Als Executive Vice President für System- und Portfoliostrategie spielte Mayer eine entscheidende Rolle bei der Optimierung von Magnas Produktportfolio und der Schaffung von System- und Plattformsynergien innerhalb des Unternehmens.
Während seiner 35-jährigen Tätigkeit bei Magna hatte Mayer eine Reihe von Führungspositionen inne, darunter Senior Vice President for Global Engineering bei Magna Powertrain und Vice President for Corporate Engineering and Research and Development. Er begann seine Karriere 1986 bei Steyr-Daimler-Puch, das später zu Magna-Steyr wurde.
Mayer hat einen Abschluss in Maschinenbau und einen Doktortitel von der Technischen Universität in Graz, Österreich. Er und seine Frau leben in Österreich und haben drei Kinder.
CV (english version)
Anton Mayer is Magna's Chief Technology Officer and Executive Vice President. In this role, he manages all aspects of the -company's innovation and new product strategy at a corporate level and in conjunction with Magna's product groups. Prior to becoming CTO, Mayer was Executive Vice President of Research and Development.
Formerly Executive Vice President, System and Portfolio Strategy, Mayer played a vital role in optimizing Magna's product portfolio and creating systems and platform synergies within the company, and he will continue to lead those efforts.
Throughout his 35 years at Magna, Mayer has held a variety of leadership positions, including Senior Vice President for Global Engineering at Magna Powertrain and Vice President for Corporate Engineering and Research and Development. He began his career at Steyr-Daimler-Puch in 1986, which later became Magna-Steyr.
Mayer holds a Mechanical Engineering degree and a doctorate from the Technical University in Graz, Austria. He and his wife live in Austria and have three children.