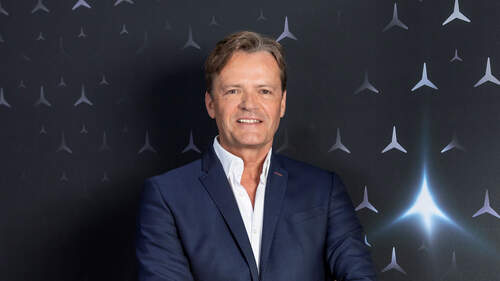 Lebenslauf:
Markus Schäfer ist Vorstandsmitglied der Daimler AG und der Mercedes-Benz AG und leitet im Vorstand der Daimler AG das Ressort Konzernforschung. Seit 1. April 2020 ist er zudem Mercedes-Benz Cars Chief Operating Officer. In dieser Funktion steuert er auf Ebene der Daimler AG den ganzheitlichen Wertschöpfungsprozess von Mercedes-Benz Cars – von der Entwicklung über Einkauf und Lieferantenqualität bis zur Produktion.
Markus Schäfer wurde am 11. Mai 1965 in Weidenau geboren. Nach dem Abitur absolvierte Markus Schäfer ein technisches Studium an der Technischen Universität Darmstadt, das er 1990 als Diplom-Ingenieur abschloss. Im November 1990 trat er über die internationale Nachwuchsgruppe in die damalige Daimler-Benz AG ein.
CV:
Markus Schäfer is Member of the Board of Management of Daimler AG and Mercedes-Benz AG. As Board Member of Daimler AG, he is responsible for Group Research and as of April 1, 2020 Mercedes-Benz Cars Chief Operating Officer. In this function, he controls the holistic value creation process of Mercedes-Benz Cars – from development to procurement and supplier quality to production.
Markus Schäfer was born on May 11, 1965 in Weidenau, Germany. After obtaining the University entrance diploma (Abitur) he started his studies of Mechanical Engineering at the Technical University in Darmstadt and finished with a Diplom-Ingenieur (former German equivalent to a master's degree) in 1990. He joined the then Daimler-Benz AG as Trainee within the International Management Associate Program in November 1990.