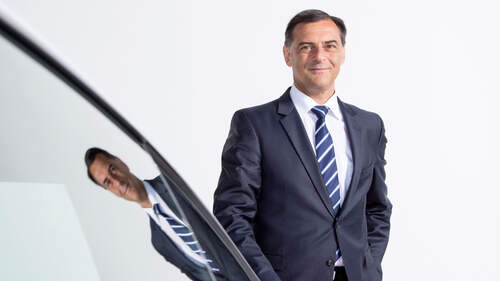 CV
Michael Steiner was born in Tübingen in 1964. After studying mechanical engineering at the Technical University of Munich, he initially worked as a research assistant for ZF Passau GmbH and the Technical University of Munich before joining Mercedes-Benz in Stuttgart in 1995 as Head of Product Concepts for Niche Vehicles.
At Daimler AG he held various management positions in strategic development. His final position there was strategic project manager for the A and B Class before he moved to Porsche in 2002 to take over as head of innovation concepts. At the same time, he was responsible for customer development at the Porsche Engineering Group and Porsche Engineering Services as an authorised representative. At the end of 2005, the sports car manufacturer put him in charge of the Panamera model series.
In 2011, Steiner was appointed Head of Overall Vehicle Development / Quality. In 2016, he was appointed to the Executive Board of Porsche AG with responsibility for Research and Development. Since September 2022 Michael Steiner is also Chief Technology Officer Volkswagen Group.