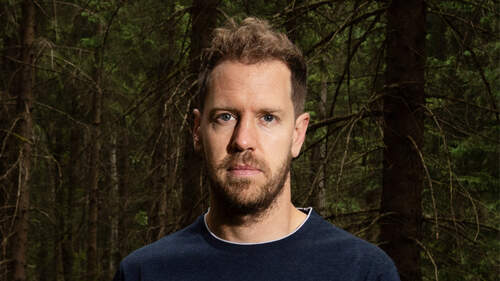 CV
2003 – 2006 Formel BMW ADAC / Formel 3 / World series by renault
2007 – BMW Sauber
2007 – 2008 Scurderia Toro Rosso
2009 – 2014 Red Bull Racing
2015 – 2020 Scuderia Ferrari
Since 2021 – Aston Martin
Career facts
279 Race starts
53 Win
122 Podium places
57 Pole Positions
38 Fastest laps
3061 Points
4 Driver-Worldchampion
Key moments
2008 FIRST VICTORY • Italian Grand Prix The day that changed everything.
2009 THE NEXT STEP • Chinese Grand Prix Second victory in chaotic and wet conditions – this time for his new team, Red Bull Racing.
2009 NEAR MISS • Brazilian Grand Prix Lost world championship, won vice title.
2010 2010 THE CROWNING • Abu Dhabi Grand Prix Youngest world champion ever.
2011 THE REQUIREMENTS RISE • Japanese Grand Prix Title defended but not entirely satisfied with third place.
2012 »YEEEEES« • Brazilian Grand Prix Last race, catch up, third title!
2013 DOMINANCE • Indian Grand Prix Sebastian and Red Bull to kneel down.
2015 A NEW ERA • Malaysian Grand Prix Triumph in red – first of 14 wins in the second Ferrari race.
2020 TO NEW SHORES • Sebastian signs with Aston Martin. The traffic light turns green.